I can't even begin to describe it – the feeling of being a grandmother. And when I shop for the grand children it feels like Christmas for me. I almost feel guilty because I enjoy it so much.
But, I'm not really a "shopper". In fact, I really hate to shop. So the process starts with endless hours of searching. "What's out there? I haven't breached the door of a store in six months or more, so I really don't know what's out there." Do I jump up and start to the nearest store? "Not on your life!" It's straight to the internet for me and a look around at some of  my favorite brick-and-mortar stores but online … and maybe a few that don't have the brick-and-mortar, too.

Shopping for Baby – Burlington Coat Factory
The first store that pops in my mind is Burlington Coat Factory. My experience has been that they have quality products at great prices and coats too. I love their coats. One year we found the cutest leather (I think) coat for our first grandson. So I drop by burlingtoncoatfactory.com. I probably spent over an hour looking through this online store. I found a purse that was on sale and I need a blazer or a duster. The prices are so low! Well, right now I'm looking for baby clothes. Right there on the top right of their website is a link to the "Baby Depot". That 4-piece tuxedo is a hoot. But I really don't need to buy that. Oh, there's a pair of Velboa Booties (0-6m) with footballs on the toes and it's football season … concentrate Stephanie!! I've got to be practical and reasonable 🙁 .  Ok, click clothing — baby boy clothing —  body suits – size 6 to 12 months.  Tada! There's no rating on this item, but the 3-6m had a 5 star rating.
Snap-bottom All Star Onesies – short sleeve.

Shopping for Baby – Osh Kosh and Carter's
Now, that was the practical shopping, well "looking". I'm off to find the good stuff.
When my kids were young, I always wanted to get them Osh Kosh clothes. So it's off to OshKosh.com. These clothes are so cute! They have a 60% off section! This is great, but I'm looking for clothes that will work in any season. Most of these clothes rig
ht now are winter clothes on sale – hoodies, jackets. I'm not sure what season it's going to be when he gets into 6 month clothes (per Mommies request) so I'm going to look some more — Baby Boy — Gift Guide — looking…looking…looking
Blue jeans and a plaid button down dress shirt that buttons underneath.
Yes!!!
Well, somehow, during that process, I managed to move form oshkosh.com to carters.com, but that's ok. This is what I was looking for. And they are two fine brands of children's cloths. As it turns out, Carters and Osh Kosh share a website with separate tabs.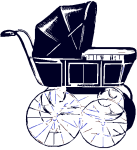 Where to Shop?
My next decision will be whether to shop at the brick-and-mortar shops or at the online stores. Both of the websites offer ways to find a brick-and-mortar business close to me, or I can purchase right there from the website. I personally prefer the brick-and-mortar shopping, because I can put my hands on the item right there, if they have it. I have also had some not-so-good experiences with the mail service during a previous online buy. Check out Buying for Baby to see what happens next.
Stop by the Honor Sphere Facebook page and let me know what you think about my shopping technique. Are there better places? Is there a better way to do this? I want your ideas!
What does "Shopping for Baby" have to do with Honor Sphere?
I use the internet in my everyday life and many other people do also. Understanding how people use the internet has everything to do with Honor Sphere and how we may be able to help you. A major step for any business is to have a presence on the internet, so people can find you when they need you. Honor Sphere can help with that.
The next step for a business is to fine tune their presence so they are the go-to business for a customer. Honor Sphere explores these ideas through the everyday actions of people — like "Shopping for Baby". Join our mailing list to find out more about how people interact with the internet every day. Or contact us about a special project you have in mind.