From the time I graduated high school until now, technical knowledge (computer knowledge) has grown exponentially.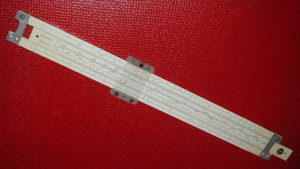 In 1976 when I entered college, I don't remember anything other than calculators being used. Computers were not used during most of my college years. Computer courses were not even offered at colleges. Now everyone carries a mobile phone.
Destiny – Found Computer School to Get Important Ideas
After we married, I attended a technical school in Chattanooga, Tennessee. They taught about computers. I took a computer history course. Then I took COBOL, a computer programming language. Assembly language showed up next on my schedule, but we moved to Atoka before I took it. What I did learn was how to think logically.
COBOL and Keypunching
To learn COBOL, we had to learn how to use the keypunch machine. First, we created our COBOL program. Then, we punched holes into punch cards by standing at a keypunch machine by pressing buttons like a typewriter. Overnight someone took our stack of punched cards and ran them through a computer. If everything went well, our punch cards would be returned. Otherwise, we often found out that the entire computer shut down and they rebooted it – not good. These were probably huge computers, but we never saw them. My cards usually returned ok.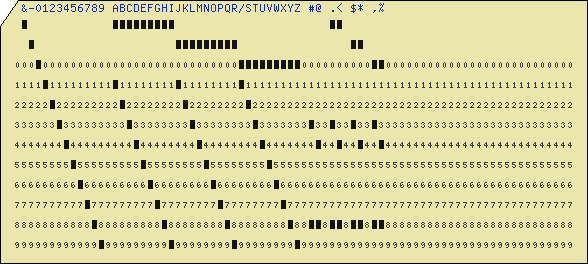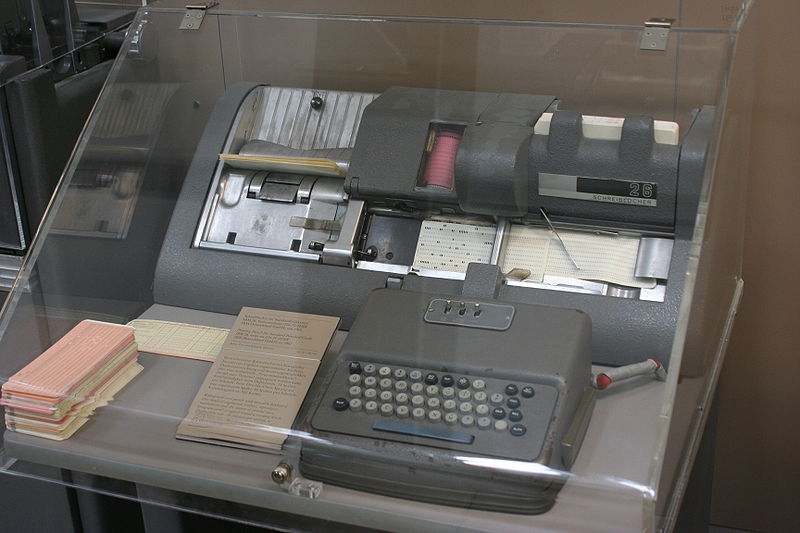 My First Computer Job – Focus – The Challenge Started
General Maintenance and Painting in Brighton, Tennessee
Computer Job and Cost Accounting
I had computer knowledge. They had 8-inch floppy disks for each program. Separate disks stored data. They purchased a cost accounting system and hired me to make it work. First problem – I knew nothing about bookkeeping. The second problem – their in-house accountant knew nothing about computers. We worked together until we made it work. I know so much about bookkeeping because of that experience.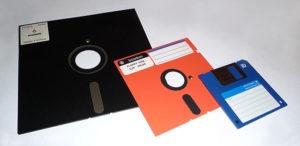 Data Entry
Most days involved a lot of data entry. If the electricity went off, I had to retrace my steps and re-enter everything that was missing – no automatic save. Once a month, I prepared a statement for the owner, about where all the money was going. We used purchase orders and I reconciled them with actual purchases. I prepared an income statement for a monthly meeting with the owner.
Vendors and Payroll
The employees worked in lots of different states. Their checks printed from the computer that I operated. Money paid to vendors also came from that computer. The programs kept up with all the expenses for each "job". The owner estimated the cost for each "job" in advance. A secretary sent bills for the "jobs" without using the computer system.
Backing-up
I backed-up data continuously throughout the day. Then I did a final backup just before leaving. The whole system was very expensive. I rarely thought about the cost of the system – just about how to make it work.
When I saw a color computer advertised in a magazine. I thought, no way.
Computer Jobs Were Scarce – Full and Part Time Improved Security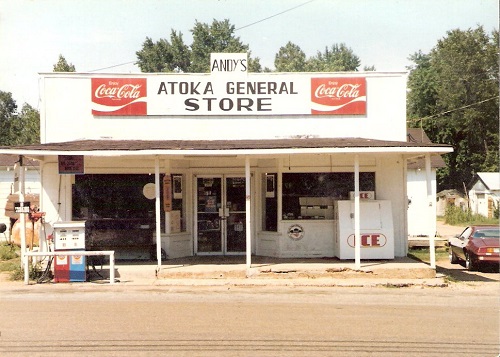 Andy's Atoka General Store became my next full-time job. I did anything and everything that was needed to operate a grocery store. My husband was the boss. Our children stayed at the store with us. We had a lot of fun times there. Several scary things happened there, too.
City of Atoka Part-time
My part-time job was across the road, keeping the City of Atoka's books. I was one of two employees for the City of Atoka. The books were manual. I took care of other paperwork as it was needed. I attended the City meetings, Planning Commission meetings, and Board of Zoning Appeal meetings.
More Income Was Needed for a Promising Private School
We knew that it would take a lot of money to send our children to the school that I attended. Our children being able to attend a private school was the motivation that helped me look for another job. I found a job at Continental Grain Company.
New Job – Grain Elevator
The job at Continental Grain was primarily a data entry job at a grain elevator in Memphis. Most of the bookkeeping took place in the main office located in New York City. In addition to data entry, I also approved vendor payments and worked on the payroll. Cargill bought Continental Gain Company just as I stopped working there.
Money Well Spent
My oldest son made it to his Freshman year in high school while I was working at Continental Grain. We were able to do some improvements to our house while I was there, too.
This is the Time We Bought Our First Home Computer
The company only allowed me to input data at work. But I could never surf the internet. In 1996, we bought our first home computer. Our computer was a Packard Bell and had a Packard Bell Navigator. Our children grew up using a computer. The biggest problem after cost seemed to be that we could only use our computer one at a time.
The Microsoft word processing program came with an Office Assistant called Clippy.
The Internet
We used AOL to connect to the Internet or World Wide Web. In the early years, AOL software came in the mail all the time.
It was almost surreal to sign on to the Internet for the first time. We started out using Netscape Navigator as our web browser. Our internet connection was through our house phone. When we were on the Internet, no one could call us and we couldn't call anyone.
Websites
We created our own websites using another site, I can't remember, and then GeoCities. My youngest son made and posted wrestling videos. My oldest son played a lot of games.
You See, Working with My Family was Special
Dad, Mom, and my sister worked at Atoka Fertilizer Company, Inc. They had also worked at Munford Gin Company previously, but it closed.
I took a reduction in pay to work with my family in Atoka and enjoyed it every day. When Dad passed away, Mom closed Atoka Fertilizer within two years.
Interesting Informative Volunteer Service That Will Help You Learn
Tennessee Homecoming '86
Antique Railroad Car
While working at Andy's Atoka General Store in 1986, my husband and I worked for the Homecoming'86 Committee. I worked with the chairman to get an antique railroad car brought to the sidetrack on the property owned by Dad and Mom at Atoka Fertilizer Company.
Adkison Park and Booth Sales
At Atoka General Store I sold areas for all sorts of booths at the Celebration. My husband worked on a walking track at Adkison Park. He also took pictures all around Atoka.
Balloon Launch
We kept balloons in the cooler at Andy's Atoka General Store for the balloon launch at the Celebration. I arranged for musicians to perform and wrote articles for the local newspaper.
Celebration Fliers
The chairman and I developed a flier for Celebration. A lot of people worked together for that Celebration. Hands Across America also went down Highway 51 that year. At the time, Atoka was very small. Many of the areas that would become subdivisions were still farmland.
Family Genealogy
When I started working in Memphis, I could no longer work on the Atoka Celebrates as much as before. Then I started working with my parents. My dad's cousin from Covington, Tennessee, started sharing the family records with me because I showed an interest. I started working on our family's genealogy and accidentally came across an American Revolutionary War ancestor. I filled out information on dar.org and started getting calls about my genealogy and my interest in the DAR.
2011 Atoka Centennial
About the time that I was accepted to the Daughters of the American Revolution, the city administration retired in Atoka. I worked with the 2011 Atoka Centennial that was started by one of the people running for mayor. Centennial was actually a misnomer, but who was I to say anything when an Atoka celebration.
Cookbook
I spent most of my time working on a new cookbook with historical photos taken mostly by my husband. All the previous living aldermen were recognized at the 2011 Atoka Centennial. I had stayed out of the previous administrations' business because I was closely related to that Mayer. I did work as the Recorder for a short time.
Daughters of the American Revolution
After the 2011 Atoka Centennial Celebration, I became more involved with the DAR. One of River City's members asked if I would like to be their webmaster. I said yes. I worked on our chapter's website for almost the next two year. The incoming State Regent of Tennessee asked me to be a part of her VIS Committee and to work on the state website. I did. Eventually, I started helping all the Tennessee chapters work on their websites. Through volunteering, I learned how to create websites and to help others learn to do the same thing.
What Happens When Sickness is Disastrous to Your Volunteer Service
I stood up suddenly from my laptop chair one day and realized that something was wrong. Presuming that I was having a recurrence of an inner ear problem, I kept going. Gradually, my body began to not be able to react like before. I had trouble standing up to take a shower. The day that I refused to make my husband's coffee, I knew something bad was wrong.
Lots of Tests
Several MRI's that showed nothing and a lot of blood tests that finally revealed a problem, took up a lot of my time. Before all was done, I could not stand up, type, or talk. My husband and my mother did everything they could to help me through the process. Meanwhile, I had to hand my demanding volunteer service over to other people. My work with the Honor Sphere Blog has been a process to help my recovery. After a year, I am still not fully recovered.
Honor Sphere
Honor Sphere was a website business that I opened. It also helped with my volunteering – if I was unsure about something I would try it on the Honor Sphere website first. Now I'm working harder than ever to turn Honor Sphere into a business with a regular income.
by Stephanie